Honoring one of our Own - Tribute to Jerry Walker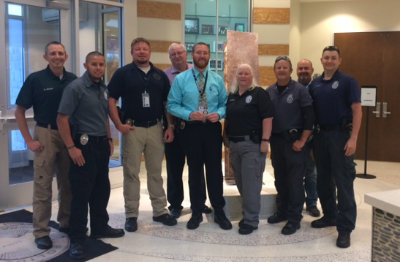 On January 17th of 2017 Detective Jerry Walker was killed in the line of duty.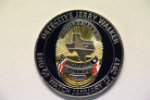 The Colony Police Association commissioned a memorial coin to be made in honor of his memory. In June, members of The Colony Police Department, Brian Baker, Brian Lee, Kyle Koiner, and Christ Vaughn presented coins to every employee of The Colony Police Department, the Little Elm Police Department and to each of the Officer's and Detectives that assisted the LEPD at the time of the incident and investigation.
Jerry was an honorable colleague and friend to many.
By accepting you will be accessing a service provided by a third-party external to https://thecolonypatx.com/